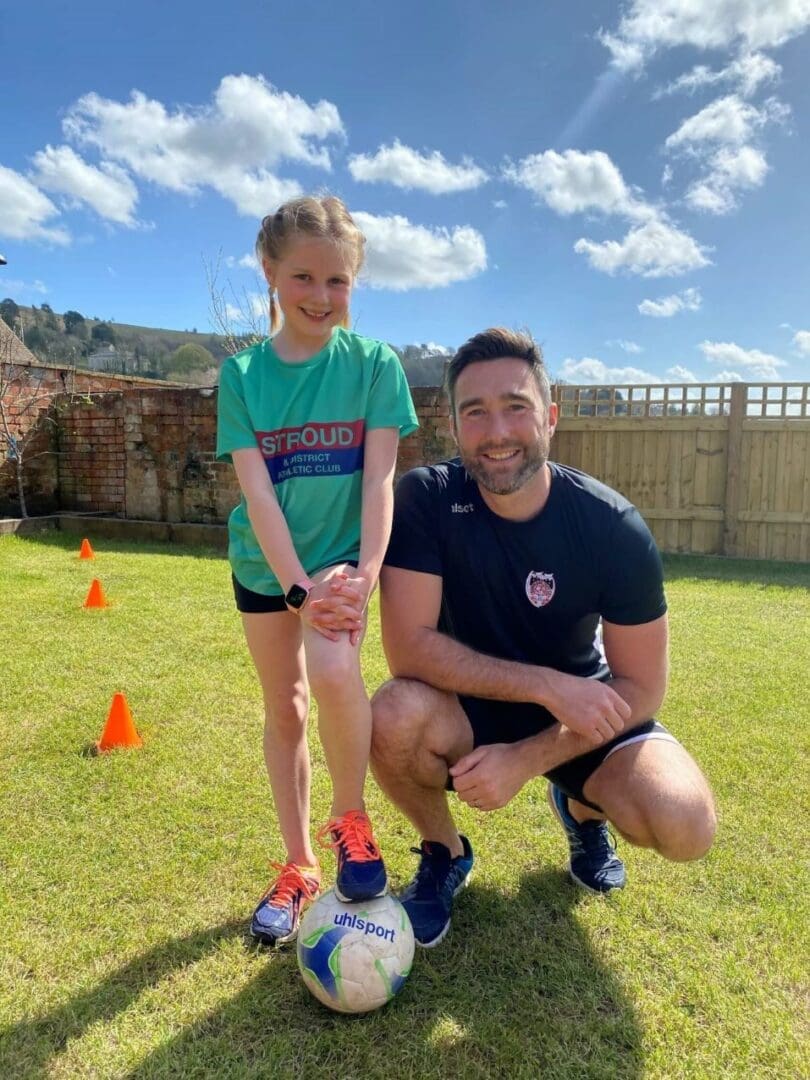 We are very proud to be supporting one of our own, Mark and his 9 year old daughter, Amelia in their challenge tomorrow to raise money for the NHS. They will be running a half marathon each whilst dribbling a football in their back garden and are hoping to raise £1,500.00. Check out the video to find out more!
Mark and Amelia have said 'we are very excited to do this challenge, it will be fun and will provide some good exercise!'
If you would like to support Mark and Amelia, then please donate using this link: http://www.justgiving.com/Mark-Harsant1?utm_id=27
Further information and the live stream link can be viewed on Mark's Twitter page @HarseyMark and #GardenFootyHalfMarathon
The results are in….
They both successfully completed the back garden Half Marathon in 435 laps each! Their finish time was 6 hours 22 minutes and 52 seconds and they have raised over £1000.00 so far for the NHS. Well done Mark and Amelia!